Some Steampunk weirdo checking up on the snuffboxfilms mobi webpage, using his iRotary-Telephone whilst wearing second regeneration Tartan pants passed on from Patrick Troughton, midway through fulfilling his duties as Master of Ceremonies at Roarhouse.
Why Fly snuffboxfilms? Known for my punitive play with words, the pun here is of course a malapropism referring to WiFi and the act of roaming. Any word play that requires explaining is even more worse off then bad quips that are all too easily gotten or riddles that once solved are thrown into the "ridiculous" pile.
As promised, I thought I might alert readers about the snuffboxfilms mobile friendly function as provided through
Mofuse
. I know that many people like to browse their devices whilst waiting at the Doctor's surgery, at train stations, or whilst waiting to be met by a perpetually late friend for coffee (Some even like to fondle their touch screens under the bed covers at night). So since I update almost every day, I thought that a mobile friendly version of snuffboxfilms would be a good resource for on-the-go readers who wouldn't mind checking in to see what latest film festivals are open for entries.
You can access the snuffboxfilms mobile site in several ways.
1)
The first is actually typing in the mobile address into the address bar of your phone's browser.
www.snuffboxfilms.mofuse.mobi
2)
The second is by going to the snuffboxfilms mobi
page
right now and entering your mobile number into the "Send This Link to Your Phone" tab which will give you the snuffboxfilms mobile link as an SMS of which you can then click on once you've received it and it should automatically kick in your phone browser to navigate to the site.
3)
The third method is by scanning this datamatrix code with the QR reader on your phone and then beaming straight on over to snuffboxfilms mobi.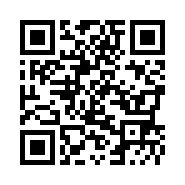 For a list of available Datamatrix Readers goto
Mobile-Barcodes
. I use BeeTagg, developed by the Swiss, not only because it reads QR and Datamatrix but also because it scans Bee Taggs! I just like the sound of Bee Taggs, and they allow for logos to be centered inside (Great for business cards or Cyberpunk tattoos).
Here is my example of a Bee Tagg.
Once you are at the snuffboxfilms mobi site, you can click the link up in the far top left hand corner of the screen and read my posts in glorious Mobi View.
Trouble in Australia is we don't utilize our mobile phone's data plan effectively enough. It is actually much more cost effective to use applications on our mobile phones that run through the Internet than to spend substantial amounts of money calling, text messaging and receiving Voicemail. For instance I can have my wife Skype me from home on the computer and talk to me on my mobile phone. How much does this cost? Virtually nothing. I did an experiment once using the same amount of Internet time usage to the same amount of call time, the result was that my Internet usage cost was under a quarter of what I had to pay for the standard call rate.
I get all these neat apps on my phone and try and encourage my friends to do the same so we can all save loads of money, but it never works. Oh well, someday the future will catch up but I'll be broke by then and probably unwinding a long piece of string with a can attached to the other end so that I can make contact with people or vigilantly training carrier Pigeons to tag front doors with Post-It notes.